Fixed Price Servicing Using Genuine Mercedes Parts
Protect Your Manufacturer's Warranty
Up To 60% Cheaper Than Main Dealer Prices
Qualified Mercedes Diagnostic Technicians
Mercedes Specialist
Here at DDR Surrey we are an independent garage specialising in the service, diagnostics and repair of Mercedes Benz vehicles.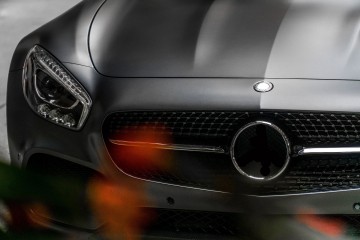 DDR Surrey is owned and run by Daniel Rowland, who in himself has attained the highest level of grading within the Mercedes Benz dealer network, of Diagnostic Technician. Daniel was one of the youngest people within the Mercedes Benz network to achieve this grading and has continued to perfect his skills for many years after, giving Dan a total of over 12 years experience before opening DDR Surrey and offering his skills and knowledge at a greatly reduced rate compared to the main dealer.
DDR Surrey is located in Ashtead, Surrey. Most of our customers, however, do find it convenient that we offer a FREE collection and delivery service for vehicles both new and old. We arrange to collect and deliver your vehicle to a place that is convenient to you and a time that is good for you whether it be morning, daytime, or evenings.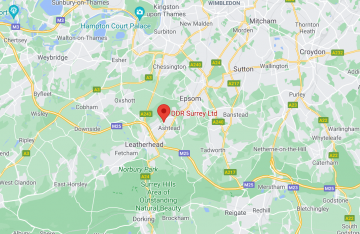 The areas that we cover are Ashtead, Epsom, Leatherhead, Esher, Oxshott, Weybridge, Chessington, Surbiton, Kingston, Ewell, Epsom Downs, Banstead, Tadworth, Bookham, Fetcham, Cheam, Worcester Park, Stoneleigh, Sutton, and all towns and villages in between.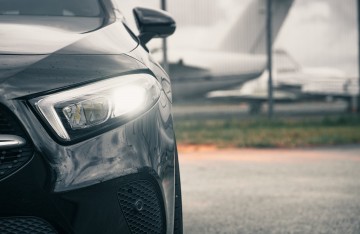 Our pricing structure is open and agreed with you before we commence work on your vehicle. We have no hidden extras or add ons, what we agree is what you pay. View our price list and find your vehicle to see what we are sure you will agree are very competitive prices.
Guaranteed Protection on your Manufacturer's Warranty
Is your vehicle under manufacturer's warranty? Don't worry all of your rights are preserved, we use original Mercedes-Benz parts and follow their service schedules, so we have you covered all the way.
Customer Reviews
We cover all aspects of aftersales for your vehicle from routine car servicing to fault diagnosis, electrical and mechanical repairs.
2nd Service on the 2018 E220cdi. A problem did arise as they sometimes do, however its the Customer Service you receive to rectify these upsets which counts. The guy I dealt with went out of his way with his own time and effort to resolve it, and in doing so has secured a long-term relationship with me in future business.
Took my ml 420 with oil leak, great blokes took time to talk over the problem and was in contact every step of the way when the work was being done . Great service great team and great blokes would recommend ddr to everyone with a merc .
Thank you again lads .
Our regular mechanic couldn't resolve the problem we had with our automatic gearbox on our Mercedes. If you get any messages on your dashboard use this garage they will resolve the problem. Very impressed with the level and care of service, would recommend without a doubt. Excellent!
A massive thank you to the person I dealt with and his mechanic who took the time to road test my car to check out the auto box that I had concerns with. They totally put my mind at rest with their experience and advice and as usual, I went home happy with peace of mind.
Highly recommended!
I had problems with the gearbox on my car dropping out of gear and going into park. Went on line to look for a suitable place to take it to and came across DDR's website. Read the reviews which were very positive and drove to there site in Ashtead. After discussing the problem with them and a test drive being carried out it was arranged for me to bring the car in. Left the car and later in the day received a call to say that they were unable to duplicate the problem and suggested that I drive it more and see if the problem reoccurs. On collecting the car I asked how much I owed and the reply was"nothing as we did not fix anything". I know of other garages that charge £60:00 to plug in the test box. Also, I was virtually leaving them a blank cheque as they could have come back and say, "Oh you need a new transmission".
I will definitely go back to them and recommend them to anyone I know that needs good honest service. Thanks guys.
Having experienced abysmal service from a Mercedes main dealer in Surrey, I was very cautious and concerned where I'd take my E250 to next. DDR Surrey was recommended to me by a friend and I have to say that every aspect of the service I received was exemplary.

They listen to the problem I reported and managed to book the car in without too much delay. The fault was identified and subsequently reported to me with the price of repair which included parts and labour. The job incurred more time than originally expected but the price remained the same.

The politeness and professionalism from the DDR team is something that other works shops should strive towards. I will definitely be using DDR Surrey in future. Highly recommended!!
Having purchased a 2003 Convertible CLK from a trader as a present for my mother's 70th birthday I wanted a Mercedes specialist, DDR, to check it over for full peace of mind.

Initially, I was going to have the car fully serviced as I thought it had a slight misfire. Instead, on speaking with the team at DDR, they recommended that they do a full check/diagnosis and then discuss elements that actually needed doing.

It turned out that it was actually a replacement gearbox mount that needed replacing and that removed the occasional engine vibration. Of course they picked up on a few other elements which I am sure other garages would have missed.

All in all an excellent service with everything explained to me in detail - very transparent and at a reasonable price. MB main dealers could learn something from the team at DDR.

Needless to say, the car was perfect when I got back and my mother was delighted. She has already pledged to have it serviced with DDR given my feedback about them.

Thank you to the team.
Delighted to find Daniel. Have driven Mercs for 30 years and this was the best service ever.Everything explained beforehand and the car collected and returned looking immaculate and it did not break the bank.Already recommending to friends
We offer a professional and comprehensive service to all Mercedes vehicles. Our Mercedes trained technicians have years of experience working on Mercedes car servicing and are able to diagnose any faults. We use our expertise to ensure maintaining your vehicle is of the highest standard and of the most convenience.
Having to arrange serving and bespoke repairs on my E320, I was introduced to DDR by a fellow engineer,followed by two personal recommendations of the first class service and attention to detail,

Indeed the recommendation and praise by others is well deserved followed by my own for works completed to a 1st class standard,reporting on repairs, maintenance,serving in a clear understandable manner.

To say I am very very happy with service is an understatement.