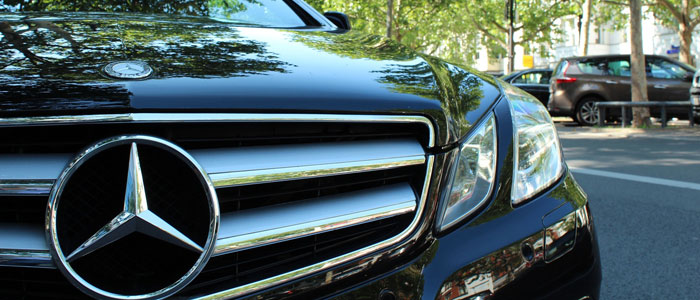 Mercedes-Benz have released their sales figures for 2015 and they show that, for a record fifth year in a row, more cars have been delivered to customers than ever before. Mercedes-Benz sold 1,871,511 vehicles globally last year, which was an increase of 13.4%, with a strongest sales quarter of almost half a million units and December sales reaching 178,017.
Primary responsibility for the growth seems to lay with increased purchases of SUVs and compact cars. For the first time, more than half a million cars were sold within each segment of the market. There has also been a strong continuation in sales of the C-Class, Mercedes best-selling model.
Dr Dieter Zetsche, Chairman of the Board of Management of Daimler AG and Head of Mercedes-Benz Cars said:
"Last year, we sold more cars than ever before. We were able to increase our unit sales in all three core regions – Europe, NAFTA and Asia-Pacific. And with 373,459 units sold, China developed into our biggest individual market worldwide in 2015. With growth of 32.6%, Mercedes-Benz grew significantly faster than the overall automobile market."
Mercedes-Benz sold more cars in Europe throughout 2015 than ever before with a total of 798,852 customers, which was up 10.5%. The hugely competitive German automotive market saw the three-pointed star maintain its leadership within the premium sector as sales increased by 4.7%. In the UK (the second largest market in Europe) a total of 144,474 units sold, an increase of 17%. In fact, across Europe, Mercedes-Benz achieved double digit growth in almost all of the region's automotive markets, including Italy, Spain, Turkey, Switzerland and the Netherlands.
It is anticipated that sales of the new E-Class business saloon, the S-Class Cabrio and the C-Class Coupe will further boost sales for the brand moving into 2016.
Hayley has been an automotive writer for almost a decade, and is the editor of a popular UK motoring blog, as well as writing for DDR Surrey Mercedes Specialist. She specialises in Mercedes-Benz and dreams of one day owning a Mercedes AMG A45.