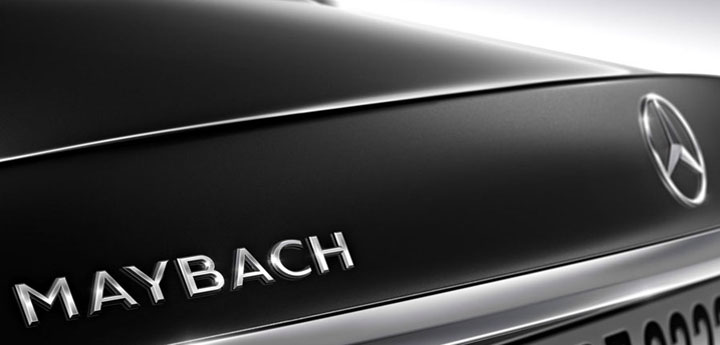 Daimler is planning to continue its recent progress of the Mercedes brand with the reintroduction of the Maybach in the Mercedes-Maybach S600, creating a brand new sub-brand for the top segment of the car market. The revival of the Maybach will again broaden consumer horizons for Mercedes by offering prestigious exclusivity appealing to a more status-conscious consumer.
Production of the Maybach was originally brought to a halt to in 2012, but the brand was once coveted by business magnates, rap stars and even the royal family. Daimler stopped making bespoke Maybach limousines, costing approximately £250,000 each due to lack interest from potential clients; with only 3,000 cars sold since 2002, despite being owned by the likes of Jay-Z and Roman Abramovich.
Mercedes decided to bring back the Maybach after numerous requests from S-Class consumers for a more luxurious and bespoke experience from the range.
The new Mercedes-Maybach S600 moulds together the exclusivity of Maybach with the perfection of the new S-Class which was launched last year. This makes sense, after all, no other car – produced by the brand to date – embodies the values of Mercedes-Benz in quite the same way as the S-Class does, with more than 100,000 units sold in its first year, and a broad spectrum ranging from the sporty Mercedes-AMG S63 to the intelligent S500.
The Mercedes-Benz brand stands for the aspiration to deliver the best in terms of products, technology and services. In the top segment of the car market in particular, customers have very high expectations with regard to exclusivity and individuality. The Mercedes-Maybach S600 enables the company to fulfil these desires by embodying "the best" in it's most exclusive form.
Some of the features that distinguish the car from the more standard production models include; extra space in the cabin, specially designed seats and lavish, prestigious interiors that offer extensive scope for individualisation. As a result, the Mercedes-Maybach S600 should meet the requirements of even the most discerning customers worldwide.
The new Mercedes-Maybach S600 will premiere at the Guangzhou and Los Angeles auto shows this weekend.
Hayley has been an automotive writer for almost a decade, and is the editor of a popular UK motoring blog, as well as writing for DDR Surrey Mercedes Specialist. She specialises in Mercedes-Benz and dreams of one day owning a Mercedes AMG A45.