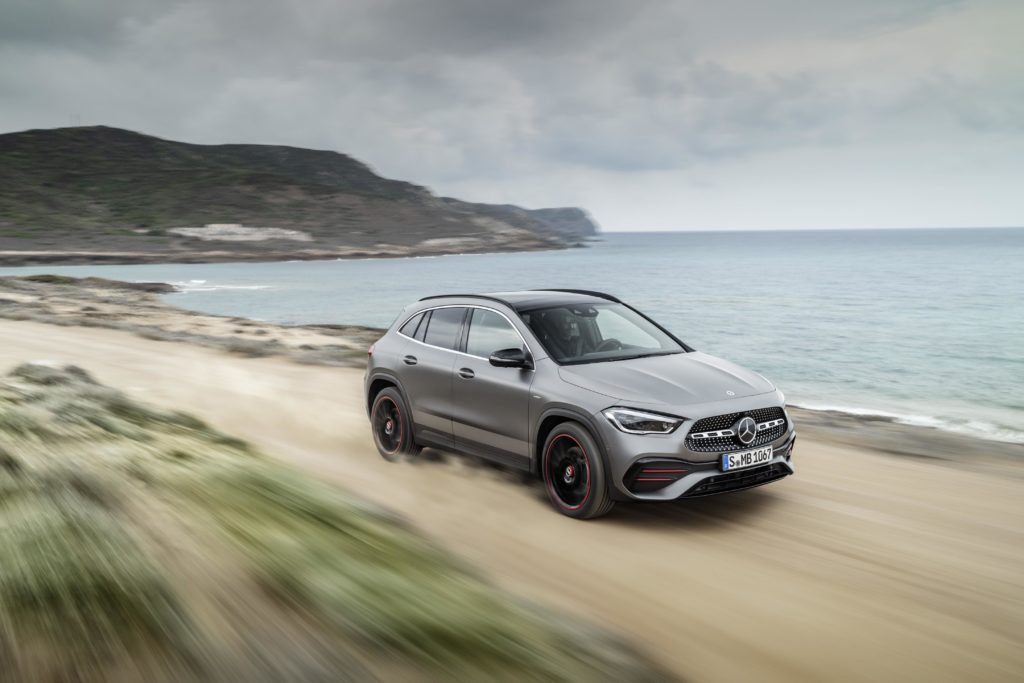 The new Mercedes-Benz GLA is the eighth model to join the current line-up, rounding off this generation of compact cars from the brand. At the same time, the new GLA represents the entry-level model into the successful family of SUV models.
Some of its most important features include being more than 10 centimetres higher than its predecessor. More headroom at the front and more legroom at the rear and an Active Brake Assist System fitted as standard.
The height of the new Mercedes-Benz GLA is 1611 millimetres or 1616 with roof rails. The correspondingly higher and characteristic SUV seating position also comes with more headroom in the first row. Legroom in the rear is likewise much more generous.
There are some typical off-road design features including the short overhangs at the front and rear and the upright front section. There is also protective cladding all around the vehicle.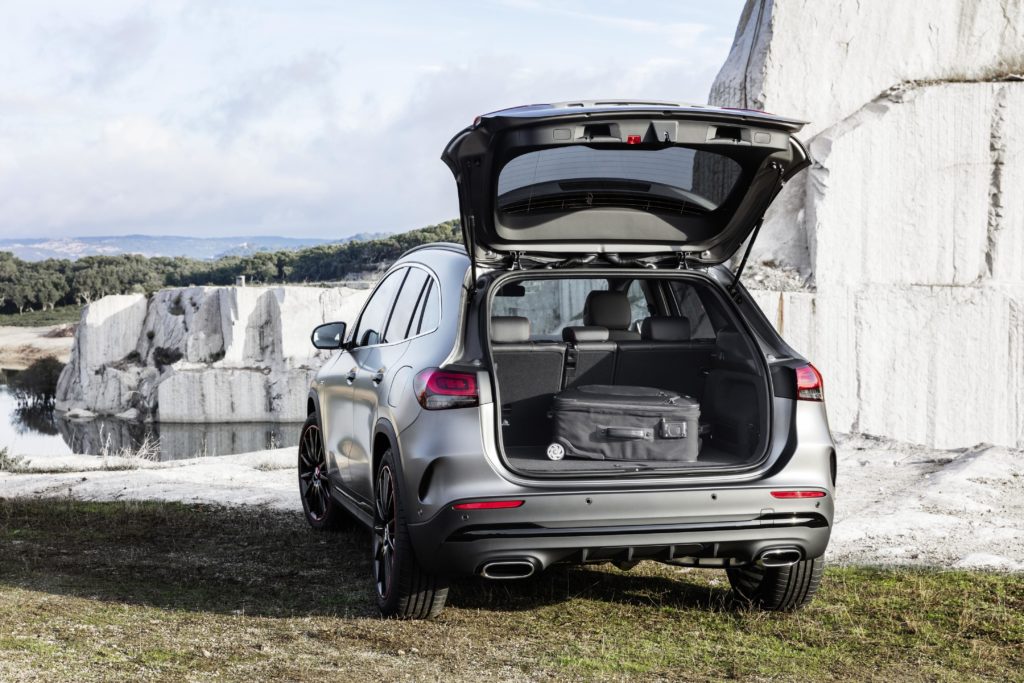 The GLA is able to react when the driver doesn't. Active Brake Assist will apply autonomous braking to avoid a collision or to reduce its severity. The system can also brake at a speed of up to approx. 60 kilometres per hour for stationary vehicles and pedestrians crossing the road ahead.
The enhanced functions of the Driving Assistance Package include, for example, the turning manoeuvre function, the emergency corridor function, the exit warning function alerting the driver to approaching cyclists or vehicles, and a warning when pedestrians are detected near zebra crossings.
The new GLA combines the best from the two highest-volume segments, the compact cars and the SUVs. The SUVs are a major structural pillar in the Mercedes-Benz product portfolio and now represent the highest-volume segment for Mercedes-Benz. To date, more than six and a half million customers around the world have opted for a Mercedes-Benz SUV.
The new Mercedes-Benz GLA launches in Europe in the spring of 2020.
Hayley has been an automotive writer for almost a decade, and is the editor of a popular UK motoring blog, as well as writing for DDR Surrey Mercedes Specialist. She specialises in Mercedes-Benz and dreams of one day owning a Mercedes AMG A45.