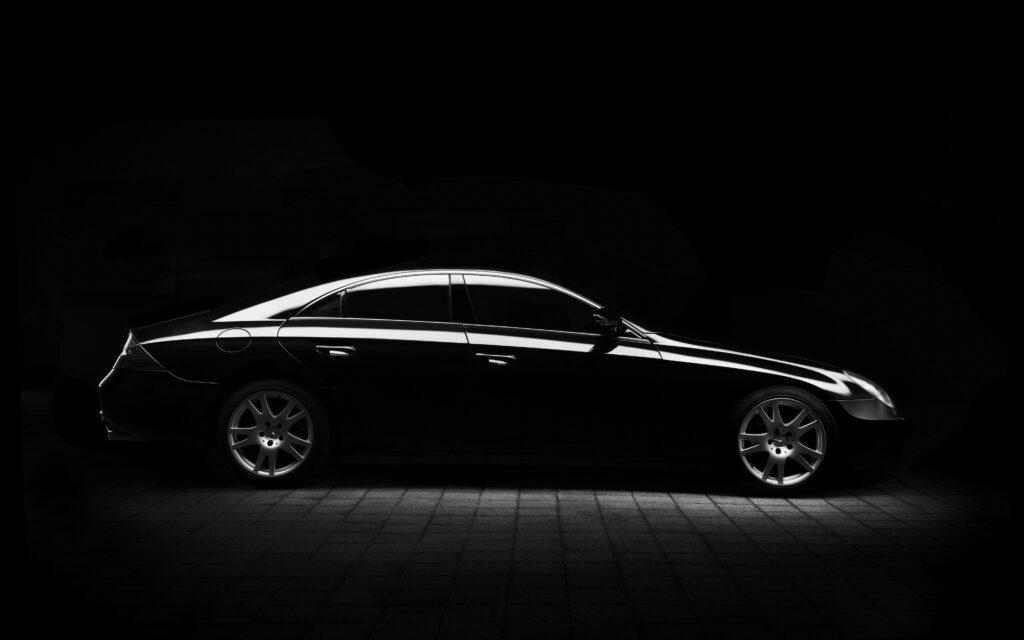 For those just starting out in the world of Mercedes-Benz, it can be overwhelming trying to determine which class or model might be the right one for you. With terms like 'A-class', 'GLC-Class', AMG and more all popping up in your hunt for the perfect Mercedes, it can be a little confusing working out where to start. With vastly different budgets, designs and in some cases, even driving styles, knowing which class you're looking for can help make the search a lot easier and smoother. We've put together a guide to help.
A-Class
As far as entry-level cars go, the Mercedes A-Class is certainly one of the most stylish hatchbacks we've seen. Modern editions of the A-Class are tech-filled, ideal for city living and fit in well with Mercedes' attractive luxury vehicle range. It's compact, easy to manoeuvre in small spaces and also comes in a Sedan version for just a bit more space.
B-Class
The B-Class is effectively a family-friendly version of the A-Class with a much more generous size and considerable levels of safety in mind. The grander scale of the B-Class makes this perfect for those with children or who move passengers around regularly, with plenty of boot space for ferrying luggage or goods around the city and beyond.
C-Class
The C-Class is, quite simply, one of Mercedes' best-selling vehicles and the model that most will think of when it comes to the brand. With a coupe version, a cabriolet version and even an estate for those in need of a bit of extra room, each version is family-friendly and still holds that signature Mercedes style close. Even modern versions maintain the class and sophistication that has long since been associated with the C-Class.
CLA
The CLA-Class is Mercedes' entry-level four-door Coupe, described by Mercedes themselves as having a "show car shape with seductive details." Available with a 2.0-litre twin-turbocharged inline-four base, this coupe is a must for those seeking the distinctive Mercedes look with an entry-level price point for the level of power and drive it offers.
CLS
The CLS is the next in the lineup – a four-door coupe with a sporty, sleek finish. The CLS features a larger engine than the CLA, with a 3.0-litre turbocharged inline-six option, giving an impressive 362hp. This vehicle will set you back almost double of the CLA, but certainly makes up for the additional cost in drive quality and the features it has on offer.
E-Class
The E-Class is Mercedes' answer to an executive vehicle. With a sedan, estate and wagon form, the E-Class is the epitome of elegant, luxurious and perfect for those seeking an executive vehicle that doesn't compromise on style or space. It's more powerful than the C-Class, has plenty of room both in the front, rear and the boot for business, family and leisure.
EQS
The EQS is Mercedes-Benz's first all-electric, full-size sedan. New to the market, it runs on its very own dedicated EV platform and is available in two different versions – the EQS 450+ and the EQS 580 4MATIC. The base model alone offers an impressive 350 miles of range on a full charge, which is among the highest ranges in the electric vehicle market today.
S-Class
The S-Class is undoubtedly the leader when it comes to the Mercedes-Benz lineup. It plays host to not only some of the most luxurious styling seen on any of their vehicles but is also a technical powerhouse. Typically used as a showcase for their latest technologies, the S-Class is the epitome of luxury, making driving not just a necessity, but an experience. The latest models are equipped with semi-autonomous driving and E-Active Body Control, to name just a few.
G-Class
The G-Class is Mercedes-Benz's answer to the off-road SUV, with impressive size and drivability that rivals the likes of Jeep and Land Rover. The G-Class model is the largest of Mercedes' SUVs, designed to tackle uneven terrain with ease. Their SUV range doesn't end there, however – Mercedes have their own accompanying range that works in a similar way to the standard passenger vehicle. The A-Class becomes the GLA, the B-Class becomes the GLB, the C-Class becomes the GLC and so on.
AMG
Mercedes-AMG models are high-performance upgrades to their existing vehicle models. It is the highest trim level available on many of their vehicles, offering a different kind of tuning, a higher performance engine and in many cases, additional trims and sporty features that really bring the performance to life. Improvements can be related to anything from drivability, performance and style, to safety, technology and more.
For more information about any of the classes above, or to book your existing Mercedes-Benz vehicle in for repair or for a service, feel free to get in touch with a member of our team, today.