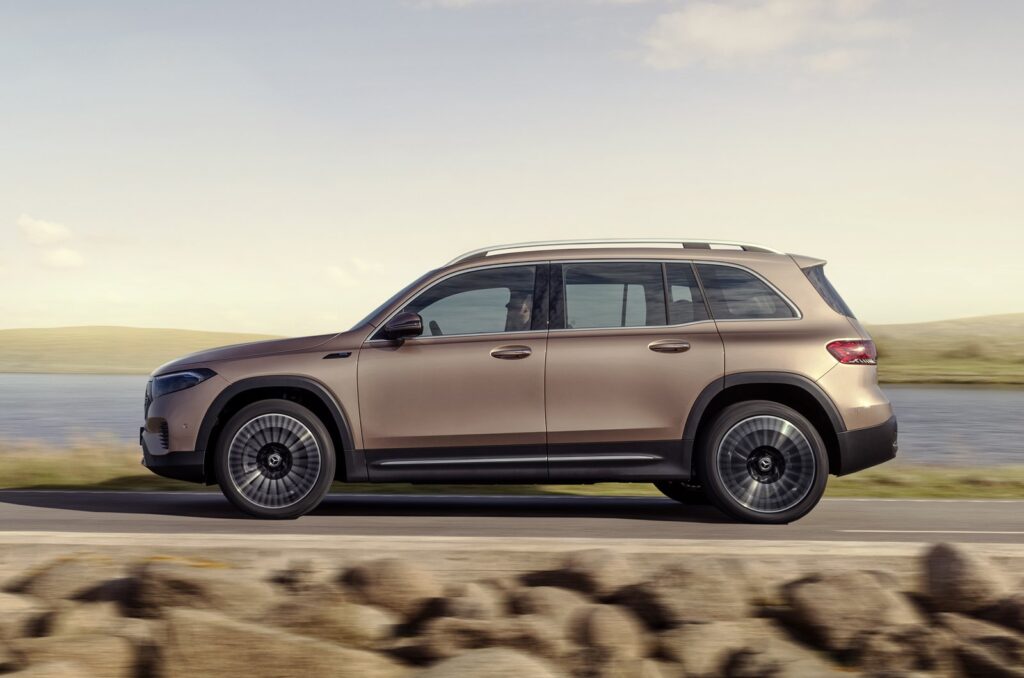 With seven seats and a range of over 250 miles, the 2022 Mercedes-Benz EQB should certainly sit up there with the best in family-friendly electric vehicles – but is it quite as good as it seems? We think yes.
As an improvement on the EQC but more affordable and accessible than the EQA, Mercedes' 2022 edition of the EQB offers something that the electric vehicle market is lacking in – a seven-seater that isn't the Tesla Model X. Better yet, it is far more affordable, at around half the price or more depending on trim levels and add-ons. It's also a much more manageable size, based on the Mercedes GLB but with all the benefits of their electric lineup.
With two electric motors and a 66.5kWh battery, the EQB offers two four-wheel-drive experiences with longer ranges than its predecessors. You can expect between 250 and 257 miles on a full charge across the EQB 300 (offering 225bhp) and the EQB 350 (offering 288bhp).
Not only does the 2022 EQB offer an improved range, but the drive quality itself is also something worth noting. It's a relatively quiet drive, with road noise kept to a minimum, though you should expect some noise when driving at high speeds due to the wind. You'll get a smooth drive too, with only the worst potholes or road damage being felt in the vehicle.
While it isn't exactly a sports car and doesn't hold quite the same level of experience as the Mercedes EQA, it still holds its own out on the roads and is perfect for both long-distance, and city driving. It's powerful and the single-speed automatic gearbox only makes that power easier to control and more of a thrill to experience. Regenerative braking also means that you won't run down battery prematurely in traffic, as it will maintain and harvest some of the energy lost when you use the brakes. You'll also get the use of three different brake levels, with the higher levels bringing back more energy, but slowing you down faster. Automatic settings are also available which will adjust the braking according to your surroundings.
Inside the car, you'll have a three-row, seven-seat configuration perfect for families in need of a bit of extra room. The front seats are raised to accommodate the battery, meaning that the second row has slightly more limited foot space. The third row has the same level of space as the GLB, but each seat features Isofix child seat mountings, ideal for families with a number of children. You can even slide the second-row seats forward or back depending on the space needed, and the third row folds down, offering ample boot space.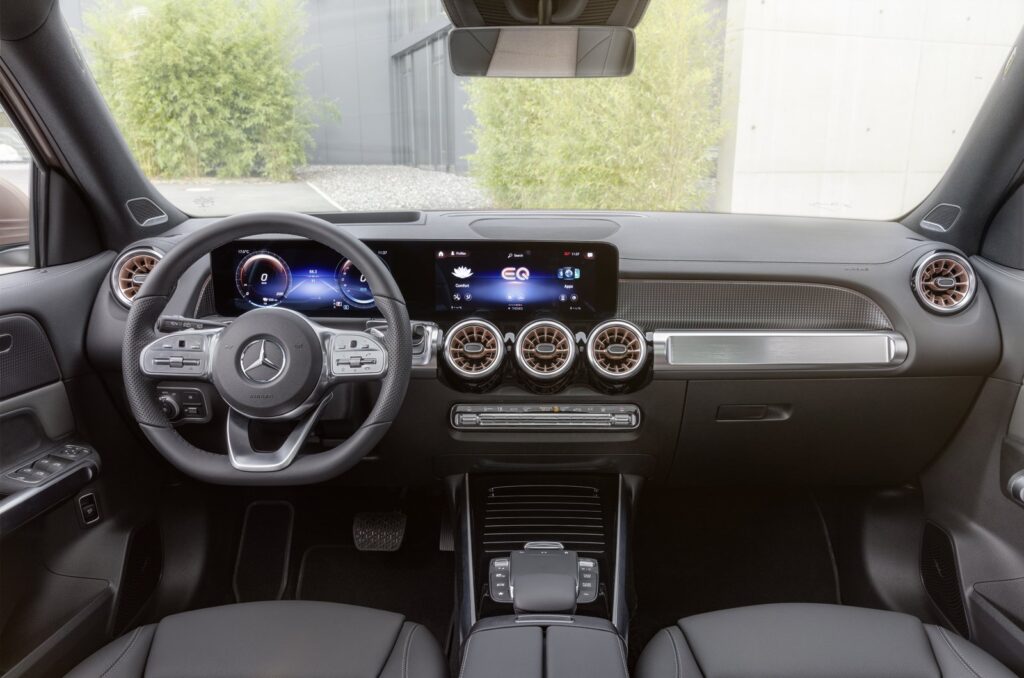 The EQB has plenty of infotainment features too, all equipped into a 10.25in touchscreen that is built to be more intuitive than previous Mercedes models. The entry-level AMG has some of the most advanced and all-inclusive features as standard too, including heated seats, cruise control, reversing camera, powered tailgate, ambient interior lighting and LED headlights that automatically adjust to ensure you aren't dazzling other drivers on the road.
Move up to the AMG premium line, and you'll get wireless phone charging, a panoramic glass roof, keyless entry and the option to add the Driving Assistance Pack for adaptive cruise control.
The Mercedes-Benz EQB is set to fill a gap in the electric vehicle market that's had needed filling for quite some time. While it will still set you back around £52,145+, it is far more accessible than the only other electric 7-seater alternative on the market. It's on sale now, with a front-wheel-drive version set to be released soon too which will offer an even longer range.
For more information about Mercedes' electric vehicles, or to book your existing vehicle in for a service, MOT or for repair, feel free to get in touch with a member of our team, today.