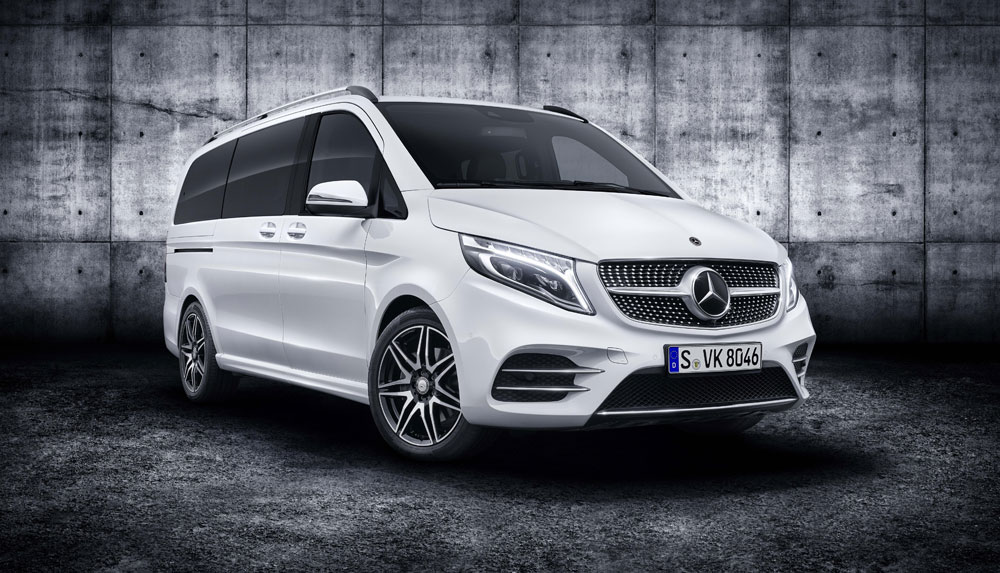 In 2014, Mercedes-Benz became the benchmark in the MPV sector with the V-Class bringing together elegance and functionality in a single package. Since then, it has gone on to appeal to a diverse range of target groups. Since its premiere in 2014 around 209,000 V-Classes have been sold, and last year the V-Class achieved a sales record, with some 64,000 units sold.
Contributing factors to its success are continuous improvements and updates to the product, including the addition of new variants and equipment options. The Mercedes-Benz MPV has also seen its worldwide popularity becoming more established over the course of the past five years – including in the big Asian markets like Japan and China.
The Mercedes-Benz V-Class combines a dynamic and elegant appearance with its XXL format. The biggest member of the Stuttgart-based passenger car family brings together space for up to eight people and an intelligent load space concept with the value appeal and comfort traditionally associated with cars from the brand with the three-pointed star. And thus, the vehicle appeals to a broad spectrum of customer groups:
Families with two or more children who place value on an active family life, leisure time and a good work-life balance.
People who place importance on active leisure activities and the need for a vehicle to transport the most varied types of sports and outdoor equipment.
Providers of luxurious VIP and hotel shuttle vehicles, who wish to offer their guests a comfortable journey.
Business owners who need their vehicle both for private use and for work purposes, and for whom the V-Class also serves as their calling card.
The facelift will also see the V-Class optionally equipped with the 9G-TRONIC automatic transmission for the first time. The particularly comfortable and efficient converter automatic transmission replaces the 7G-TRONIC and is available as standard in the UK.
All engine variants of the new V-Class are equipped as standard with rear-wheel drive.
Hayley has been an automotive writer for almost a decade, and is the editor of a popular UK motoring blog, as well as writing for DDR Surrey Mercedes Specialist. She specialises in Mercedes-Benz and dreams of one day owning a Mercedes AMG A45.