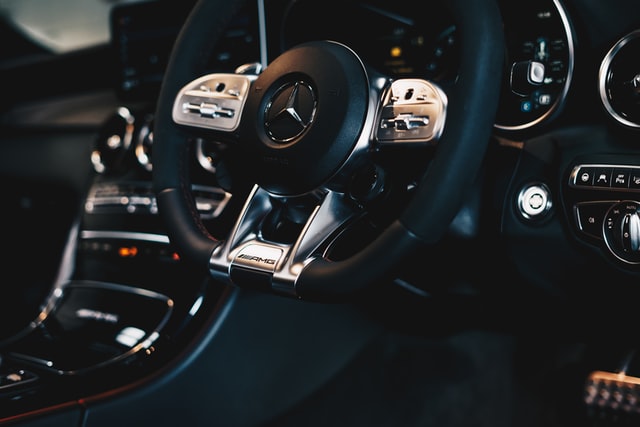 If you currently have a leased vehicle, or a financed vehicle that you plan to return at the end of your finance payments, understanding your responsibilities as the temporary car owner is a must. As part of many lease or finance contracts, the dealership or leasing company will likely require a certain amount of care to be taken of the vehicle, and this includes keeping on top of servicing. Maintaining a service schedule is important for any vehicle but for lease and financing cars, it can help you avoid hefty fines and catch further damage before it happens. Here's what you need to know.
Do I Need To Have My Mercedes Serviced?
Any vehicle, whether you own it, are leasing or it is paying for it via a finance contract, needs to be serviced at the correct intervals. Generally speaking, maintaining servicing is the best way to ensure that your vehicle stays in top condition and that any growing or potential issues are caught and avoided before they can become something bigger. Manufacturers give advised service schedules for their vehicles for a reason, and it's best to stick to the given schedule to ensure you aren't missing anything vital. For lease or PCP vehicles where you aren't planning to buy the vehicle outright at the end of the contract, maintaining servicing is crucial in ensuring that you aren't hit with any fines or hefty payments at the end of the lease or contract. Check your documentation to find out more about your servicing requirements, as these can differ from contract to contract.
What You Need To Check
When booking your lease or PCP vehicle in for a service, you need to ensure you're getting the full service required. We provide full, comprehensive servicing to all Mercedes vehicles regardless of whether you own the vehicle or are leasing it, so rest assured that we will conduct all necessary works. Servicing usually covers the following parts and checks: 
Air filters
Clutch
Brakes
Coolant
Engine Oils
Exhaust
Lights
Steering and Suspension
Tyre Inflation And Condition
Timing and Auxillary Belts
Wiper Blades
And More.
Avoiding Costly Repairs
Servicing can often help you avoid any costly repairs and catch any damage before it can become too much to repair. For lease or PCP Mercedes owners, this can be the difference between a smooth return at the end of your contract or having to pay fines if damage or problems are left unchecked or unrepaired. Servicing checked everything from the condition of your windscreen wipers to the condition of your tyres and being able to keep on top of any necessary fixes before they become difficult to manage can really make all the difference. 
Avoiding Fines
When you lease a vehicle or sign a finance agreement that requires you to return the vehicle at the end of the contract, it's important that you take the time to read through the agreements and make sure you know what your obligations are. While not all contracts will penalise you for not having the vehicle serviced at the right intervals, many will so it's important to make sure that you're not only checking your contract but following the requirements too. 
If you fail to adhere to any given service schedule as part of the lease or finance agreement, you could be faced with fines or charges. For lease vehicles, this could come in the form of a penalty fine at the end of the lease and for PCP or finance customers, you may find that they also face fines when returning the vehicle. If you don't plan to return the vehicle, you likely won't face any fines or penalties but will still need to pay the final payment.
If you have a Mercedes vehicle on lease or finance and need to maintain regular servicing schedules, we are on hand to help. Our servicing specialists will conduct full servicing on your vehicle to ensure that you maintain the right schedule and can drive away with the knowledge your vehicle is in good shape. For more information or to book your service, get in touch with our team, today.