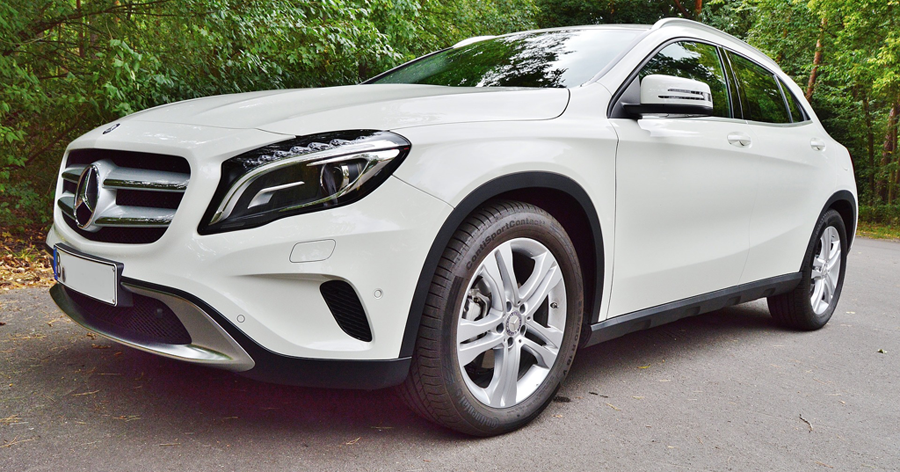 Mercedes-Benz have reportedly delivered over one million cars worldwide in the first half of 2016, which is more than ever sold before in a six month period. With China, the biggest single market, gaining a 30% increase in sales for the first half of the year.
The huge increase in sales in China has been the main factor in growth of compact car sales, as sales of the A-Class, B-Class, the CLA and the GLA totalled 319,626 in the first six months of 2016, more than ever before. The C-Class has been strengthened with the addition of the C-Class Cabriolet, which can now be ordered in Europe. More than 200,000 C-Class saloons and estates have already been sold this year. The long wheelbase version, which is exclusively available in China, achieved a new all-time high in sales in the first six months.
Mercedes SUV's have also continued to prove popular with consumers as they accounted for one third of Mercedes sales worldwide last month. Experiencing sales growth of 46.1% in the first half of the year, SUVs from Mercedes-Benz surpassed their previous record with sales of 62,175 units this June. A second coupe will expand the SUV segment later this year.
The E-Class Saloon was launched in the USA in June, and will ensure further sales growth for Mercedes throughout the rest of 2016.
Ola Källenius, Member of the Board of Management of Daimler AG responsible for Mercedes-Benz Cars Marketing & Sales, said: "We passed the million mark this year already in June and thus achieved the best half year in the company's history. One third of all Mercedes-Benz passenger cars sold are in the SUV segment. This shows that our product offensive is paying off and that our completely renewed SUV portfolio is extremely well received by our customers."
Hayley has been an automotive writer for almost a decade, and is the editor of a popular UK motoring blog, as well as writing for DDR Surrey Mercedes Specialist. She specialises in Mercedes-Benz and dreams of one day owning a Mercedes AMG A45.