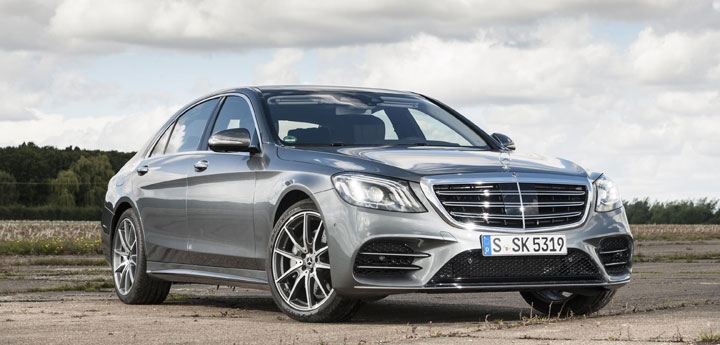 The Mercedes-Benz S-Class has been named 'Best Luxury Car 2018' by leading car review website Parkers.
Praised for it's cutting-edge technology and luxury status, the brand new Mercedes-Benz S-Class went on sale in the UK this Summer, featuring a new range of super-efficient engines, including the new inline six-cylinder diesel engine (replacing the old V6's), the 4 litre bi-turbo V8 engine and the 6 litre V12 engine.
The latest Mercedes-Benz S-Class saloon is, without a doubt, the definition of luxury saloon car. 2017 also saw the model receive an improvement to the in-car technology, bringing with it changes including a range of semi-autonomous driving technology such as Remote Parking Assist, Active Lane Change Assist and Active Speed Limit Assist.
Watch a short video from Parkers about the Mercedes-Benz S-Class below:
Keith Adams, Editor of Parkers, said:
'Since the first W116-generation S-Class hit the roads in 1972, the Mercedes-Benz flagship has been at the cutting edge of technology and comfort. Thanks to the latest facelift, the 2018 model still comfortably sits at the top of the luxury saloon category – pushing aside cars that cost twice as much, and more. It's a brilliant car, and is a perfect Parkers award winner.'
A tech leader for decades, the Mercedes-Benz S-Class continues to innovate while never forgetting that passengers should always be the priority. No one does the conventional luxury saloon better.
For more information on the S-Class and the rest of the Mercedes-Benz range, please visit: www.mercedes-benz.co.uk.
Hayley has been an automotive writer for almost a decade, and is the editor of a popular UK motoring blog, as well as writing for DDR Surrey Mercedes Specialist. She specialises in Mercedes-Benz and dreams of one day owning a Mercedes AMG A45.