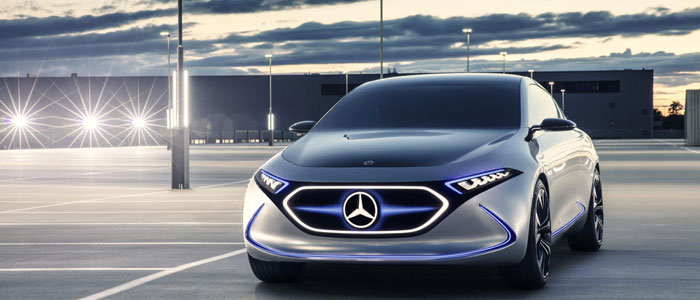 The Mercedes-Benz Concept EQA is the brand's first all-electric EQ Concept car for the compact vehicle segment.
Mercedes-Benz intends to produce ten EQ models by 2022, three of which will have the Smart brand. The announcement of the Concept EQA proves that Mercedes-Benz are serious about introducing electric mobility throughout their range of vehicles.
Embracing the evolution of the Mercedes-Benz 'Sensual Purity' philosophy, the sharp lines and edges usually seen on newer Mercedes models, have been greatly reduced in the Concept EQA.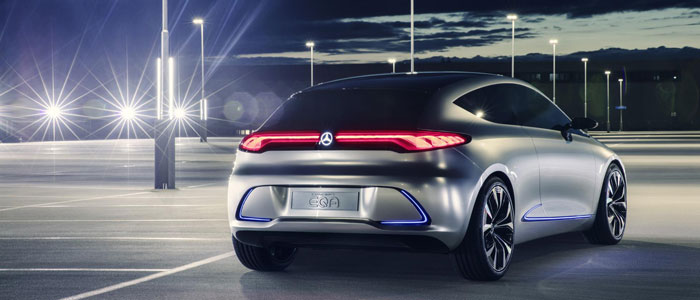 For the lights, Mercedes-Benz chose innovative laser fibres. The black digital panel at the front of the vehicle, acts as a virtual radiator grille, with a variable appearance, depending on the drive program. The two drive programs available offer a choice of individual drive characteristics.
Using two powerful electric motors, the Mercedes-Benz Concept EQA achieves a range of around 400 kilometres, depending on the battery capacity. The vehicle can be charged via induction or wallbox and is also ready for rapid charging.
The first series-produced model of the new EQ product brand, the EQC, is set to be produced at the Mercedes-Benz plant in Bremen from 2019.
Hayley has been an automotive writer for almost a decade, and is the editor of a popular UK motoring blog, as well as writing for DDR Surrey Mercedes Specialist. She specialises in Mercedes-Benz and dreams of one day owning a Mercedes AMG A45.