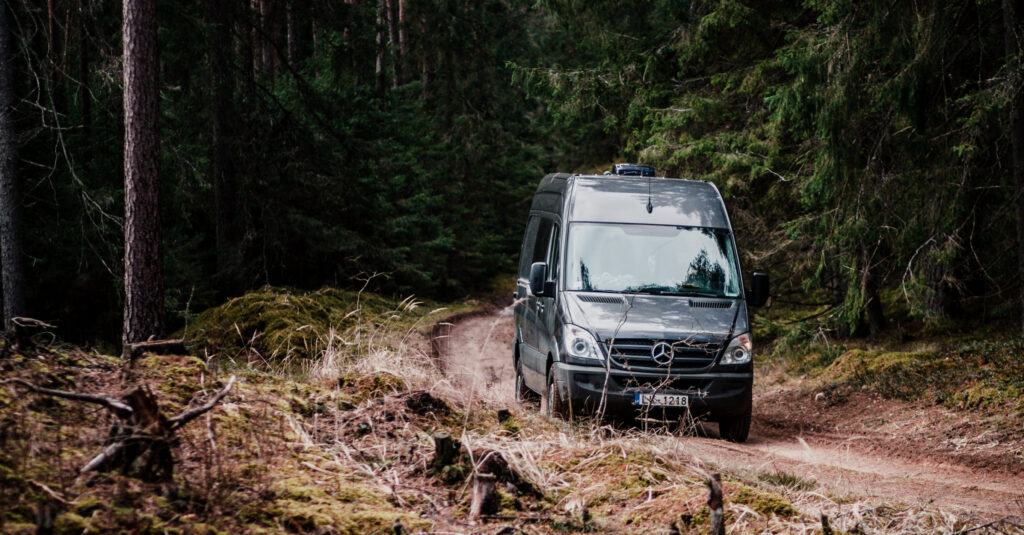 Mercedes-Benz's ongoing efforts to transform its portfolio into an unrivalled electric vehicle lineup has taken another massive step with the recent announcement of a brand-new modular electric van platform. Designed to offer unique performance that can be adjusted across commercial and personal use, the new VAN.EA platform is set to be scalable, flexible and easily adaptable between commercial vans and personal campervans.
Featuring three different modules, this particular platform design can be easily adapted between vehicles depending on their needs and their size.
The front module is designed to house high-voltage power control hardware, as well as an electric motor and will be found in all of the vehicles using this platform.
The centre module is the most adaptable, designed to house the high-voltage battery and can be formed with a choice between two different wheelbases and three battery capacity levels (small, medium, large). This is the module that will determine the side of the vehicle depending on the choices and the platform required.
The rear module is dedicated to the rear axle. This can also be adapted depending on the needs of the vehicle, with the choice between a motor for all-wheel drive, or without a motor for front-wheel drive.
So far, the closest we have seen in a concert is the 2024 eSprinter full-size electric van, however, this new platform, accompanied by Mercedes-Benz's penchant for luxury, means that we could be seeing some impressive choices over the coming years. We can expect similar features to its luxury cars and SUVs, with self-driving technology, top-of-the-range infotainment and safety features, and more.
This new platform will make it easier for Mercedes to utilise their technology across a wide range of designs, including both front and all-wheel drive vehicles, with the first midsize luxury van platform set to hit US markets by 2026, though exact dates and any further products haven't yet been announced.
What we do know, is that Mercedes has confirmed that this new platform is being created from scratch, with commercial vans of the future set to be optimised for range, functionality, cargo space and payload capacity, with the ability to potentially scale them up to ambulance and RVs in the future.
For more information about Mercedes' existing electric range or for help with your existing Mercedes vehicle, we are on hand to help. Simply get in touch with a member of our team for help, today.