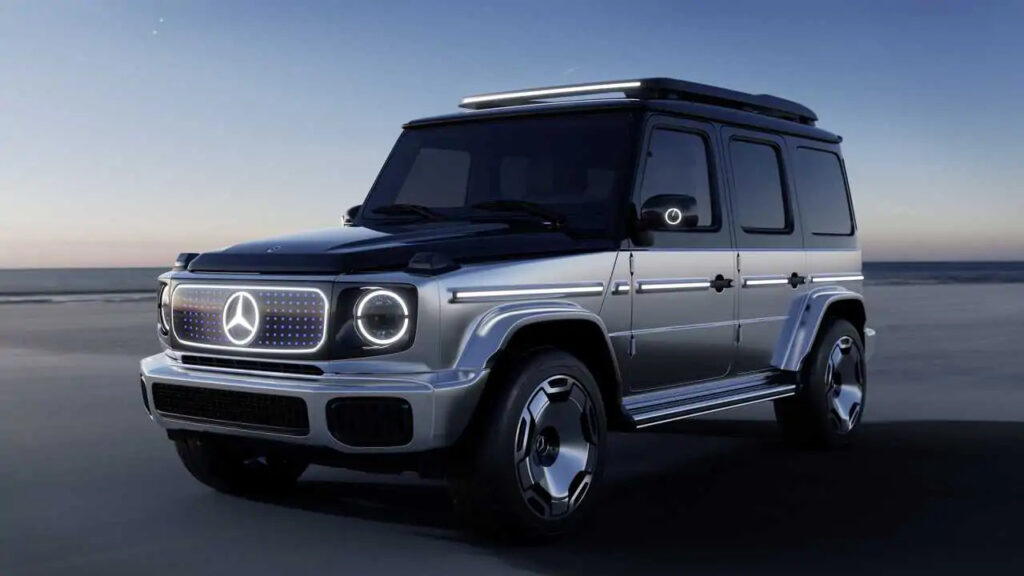 The Mercedes-Benz G-Class is already a popular car among those looking for a sleek-looking and luxurious-feeling SUV but the latest reports have suggested that the upcoming electric model could hold some pretty impressive technology. In light of Mercedes' ongoing moves to become an electric-only brand, they have recently announced that the upcoming Mercedes EQG is set to be the first electric vehicle to use a new type of battery.
Insiders at Mercedes-Benz have announced that the EQG will be the first model to receive the new high-silicon-content battery, which is also said to offer improved range and performance within a compact package. This battery will use silicon-based anodes that will reportedly be supplied by California-based firm Sila Nanotechnologies.
Named "Titan Silicon", this material offers the ability to store around 10 times the amount of energy as standard graphite or metal alloys, making them perfect for longer range and better power distribution throughout the engine. Combined with chemical changes to the cells, there is said to be a 20-40% increase in energy density within the new batteries at the cell level. 
Mercedes claim that the batteries can store "more electric energy in any given space than is the case now." This offers an improved range without the need for a bigger or more clunky battery. In fact, the form of silicon anodes allows for a smaller physical space.
Sila Nanotechnologies also commented on the new Titan Silicon, stating it is "the first market-proven safe, and clean full graphite anode replacement engineered for mass scale to dramatically boost EV performance."
"Titan Silicon can deliver a 20% increase in range today, which could be up to 100 extra miles for some EVs, with a development runway to double those gains in future releases." 
Alongside improved range and performance, Titan Silicon can also reportedly improve charging performance, with batteries charging from 10% to 80% in just 20 minutes, with improvements ongoing to reduce this even further. Any concerns about the lifespan of the battery can be forgotten too – these results have been achieved without compromising any of the life or safety of the anodes, including low swell compared to graphite anodes and a reduced weight of up to 15%.
These batteries are said to generate 50% to 75% less CO2 per kWh than graphite during production, helping to add to Mercedes' carbon-neutral goals. 
While this is currently only officially confirmed for the EQG, reports have suggested that this battery is set to make its way into other models in the near future, so watch this space!
For more information about the maintenance of your existing Mercedes battery or for help with repairs or servicing, we are on hand. Simply get in touch with a member of our team, today.