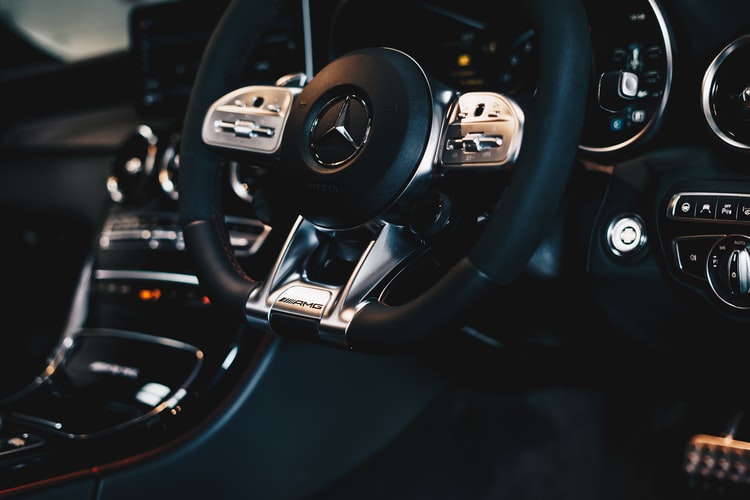 Over the past few years, Mercedes-Benz have been making significant strides towards lowering their carbon footprint and even achieving a zero-emissions, CO2-neutral fleet. However, while electric vehicles are certainly a good start, they aren't completely carbon-neutral. Production and materials alone create a footprint that Mercedes are looking to reduce as much as possible in the coming years.
Their latest step to doing precisely that comes in the form of CO2-free steel, also known as 'Green Steel'. Mercedes-Benz is looking to source this steel from H2 Green Steel, a start-up company producing the material. The manufacturer has bought into the start-up, putting a "single-digit million amount" in as an investment to not only maintain the source for the materials, but to pressure on the industry as a whole to change the way they produce steel. 
A Board of Management member, Markus Schafer, said "With an equity stake in H2 Green Steel, Mercedes-Benz is sending an important signal to accelerate change in the steel industry and increase the availability of carbon-free steel… As a first step, we are investing a single-digit million amount. As a preferred partner of the start-up, we will be launching green steel in various vehicle models as early as 2025."
Traditionally, conventional steel is produced using a blast furnace, which creates over two tonnes of CO2 per tonne of steel, ultimately creating an incredibly high level of carbon emissions over the course of the production line. Green Steel uses hydrogen and renewable-sourced electricity rather than coal, and hydrogen acts as a reduction gas that releases and binds the oxygen from the iron ore. 
In simpler terms, Green Steel is zero-carbon during production, which ultimately means a much smaller carbon footprint by the end of the vehicle production line.
This investment, coupled with Mercedes' position within the Responsible Steel Initiative, has ensured the manufacturer can put it's best foot forward in the race for sustainable production of not only steel, but of the vehicles too.
The company stated that "Mercedes-Benz AG pursues the goal of a CO2-neutral new car felet along the entire value and supply chain… Suppliers representing more than 85 percent of Mercedes-Benz's annual purchasing volume have already signed an Ambition letter, agreeing to supply the company with only CO2 neutral products in the future."
These are huge steps towards improving the automotive industry as a whole when it comes to green production, and it's expected that other manufacturers will follow suit in the coming months and years.
For more information about Mercedes-Benz vehicles and their current models, or to book your existing Mercedes in for a service in the meantime, get in touch with our team, today.