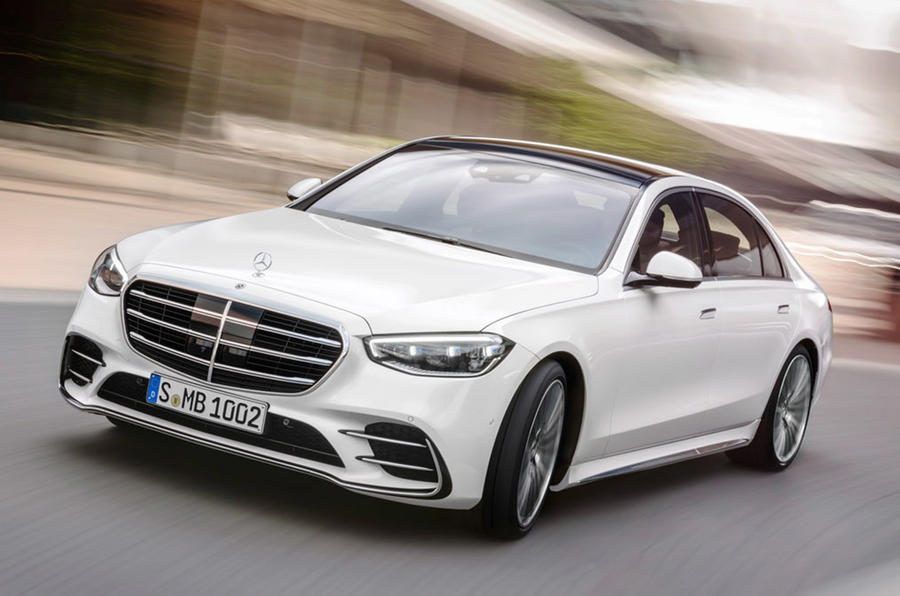 Mercedes-Benz's S-Class vehicles have long been known as a must-have luxury sedan range, and the 2021 edition is no exception. For another year, Mercedes-Benz have created another high-class vehicle that certainly matches the company's 'best or nothing' tagline. The new S580 is not only a step up from the previous model in terms of luxury in style, but they've even loaded it up with a considerable amount of new tech too.
In fact, this new onslaught of tech might just be the biggest selling point this car has to offer. Mercedes-Benz's new 2021 S-Class model includes a brand new infotainment system that not only has all of the mod cons you'd expect from Mercedes, but comes with a new AI-type system that learns to anticipate the driver's needs. The 12.8-inch OLED screen stretches from dash to armrest and, as you'd expect, acts as the control hub for the car. You can access the wellness features to keep up to date with the health of your car, and even control the fragrance diffuser in the glovebox, all from a crystal-clear screen. You can even project an AR head-up display onto the windshield that will remain visible as the driver moves, bringing you straight into the future.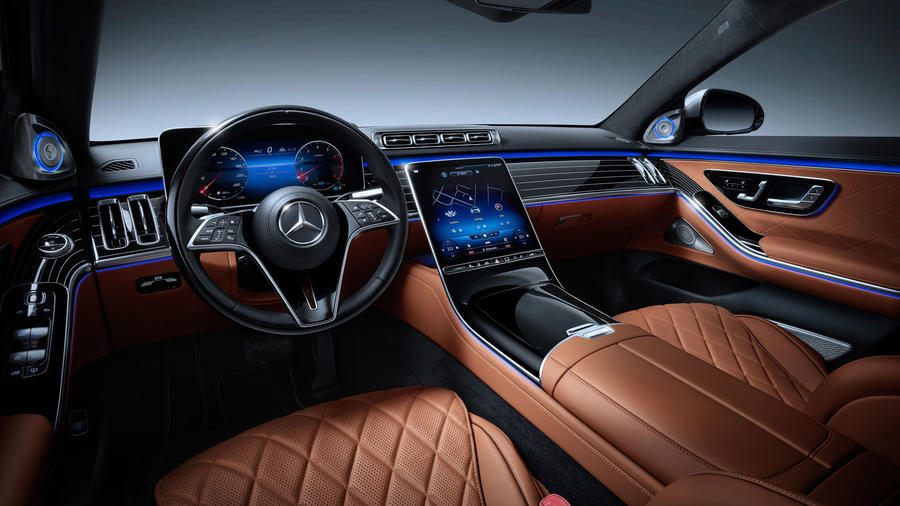 This system also offers AR arrows on the HUD to show which lane you should be in to use offramps, turns and more, as well as showing just where the address you're looking for it. For those easily-distracted drivers, this can be switched off and moved back down to the driver's instrument display with a simple click of a button on the steering wheel.
The new infotainment system also utilises AI that can connect to your home, doing everything from switching on Smart lights and machines, and more. It will even learn your regular routes, calls and more to offer quick access and suggestions that will become more accurate the more you drive.
Alongside the new Infotainment system comes the new Driver Assistance Features too. This includes an upgrade to the Drive Pilot which uses a total of 22 cameras and sensors around the vehicle to five multicore processors. These processors can then analyse the driving situation up to 1,000 times per second and can respond to different road conditions, other vehicles, road signs, pedestrians, cyclists and more.
Mercedes' Adaptive Cruise Control in particular will adjust speed, position and more according to the road situation and cars around you, while also ensuring that you stay well and truly alert to the road. The system uses touch sensors on the steering wheel, eye tracking, facial recognition and more to monitor and analyse your attentiveness, with alerts in place and automatic system disengagement if you lose attention. The sensors can monitor and analyse any signs of drowsiness and inattention, with warning messages to take breaks.
With other upgrades to the Intelligent Park Pilot, rear-axle steering and an advanced air suspension system to boot, the new Mercedes-Benz S580 is certainly a luxury vehicle to be admired. Everything from artificial intelligence to driver assistance, as well as the standard but impressive luxury of an S-Class model, make this a must-have for lovers of all things luxury Mercedes.
For more information about the S-Class, or to book your existing Mercedes in for repair or service, get in touch with a member of our team, today.