The Mercedes-Benz marketing team are at it again. This time they have joined forces with Nintendo to release another bizarre advert combining two of my favourite "M" words – Mario and Mercedes. Geek alert!!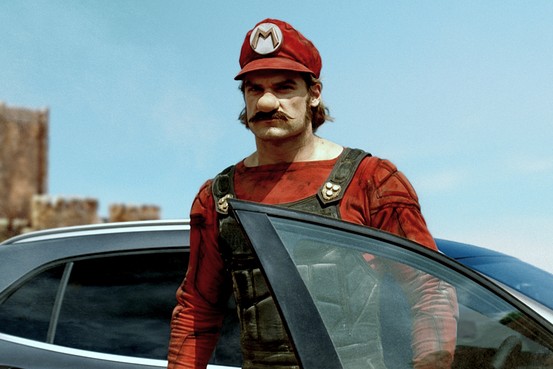 The ad first aired last Friday in Japan and the finished product is rather entertaining. It begins with an 8-bit version of Mario smashing blocks and collecting coins, before jumping into an 8-bit Mercedes GLA. But when Mario beats that level – things take a rather more realistic turn with a "real-world" Mario whom appears quite aggressive, armoured and macho compared to the tubby, vibrant plumber of the original Nintendo game series.
Check out the video below, and look out for the Goomba at the end!
The advert marks a first for Nintendo in the marketing world as they begin licensing of their intellectual property as the company battles struggling profits from Wii games. The Mercedes-Benz GLA SUV will be the first "real-world" car ever featured in the Mario Kart series as it becomes available in Mario Kart 8.
We've known for a while that Mercedes is trying to appeal to the younger generations, and their involvement with one of the biggest console gaming companies in the world is a bold move. A spokesperson for Mercedes-Benz was quoted as saying: "Mario's agility and the way he can move around anywhere also fit the bill" for the SUV's image.
When Mercedes were asked if the version including the GLA would be released in the UK they responded: "The announcement this time was made by Mercedes-Benz Japan regarding their collaboration in Japan with NCL. As for the information relating to the distribution of the GLA kart for MK8 outside Japan, we will be able to announce this in the near future."
Hayley has been an automotive writer for almost a decade, and is the editor of a popular UK motoring blog, as well as writing for DDR Surrey Mercedes Specialist. She specialises in Mercedes-Benz and dreams of one day owning a Mercedes AMG A45.