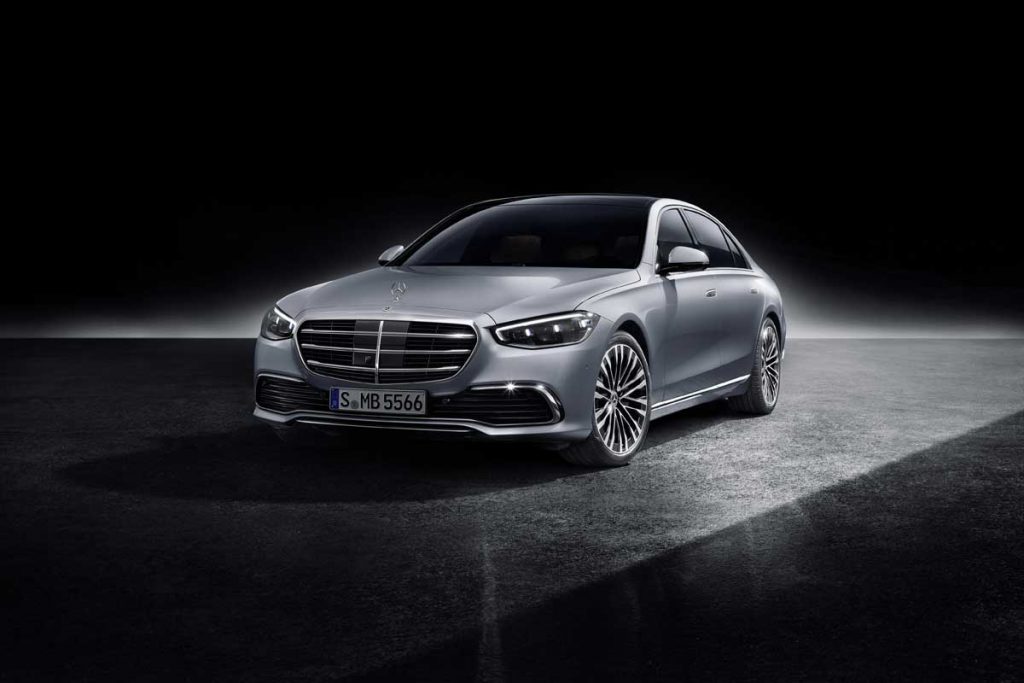 The S-Class is the world's best-selling luxury saloon and with the latest generation, the brand wants to offer its customers innovation, safety, comfort and quality as never before.
Modern luxury attains the next level in the interior of the S-Class. The designers have created a feel-good ambience with lounge character marked by elegance, high quality and lightness. The dashboard with its new architecture, modern surface design and ergonomic display arrangement is a particular highlight.
The feel-good aspect goes even deeper, with high ride quality and low noise levels as well as an extensive range of programmes, the S-Class looks after the well-being of its passengers. They also stay healthy thanks to the effective air filtering system, which signals its newly gained capability with the new name "ENERGIZING Air Control". Digital innovations such as in MBUX (Mercedes-Benz User Experience) are joined by innovations that increase driving enjoyment while making driving even safer: among them are rear-axle steering with a large steering angle and safety innovations such as the rear airbag.
The vehicle interior is even more digital and intelligent, as both the hardware and software have made great strides: brilliant displays on up three large screens, in part with OLED technology, make the control of vehicle and comfort functions even easier. The possibilities for personalisation and intuitive operation have become far more extensive. This certainly applies in the rear, but also to the driver: For example, the new 3D driver display allows a spatial view at the touch of a button for the first time. A real three-dimensional effect is achieved without having to wear 3D glasses.
The voice assistant "Hey Mercedes" is even more learn- and dialogue-capable by activation of online services in the Mercedes me App. Moreover, certain actions can be performed even without the activation keyword "Hey Mercedes". These include accepting a telephone call. "Hey Mercedes" now also explains vehicle functions and answers general knowledge questions. In the S-Class the voice assistant can also be controlled from the rear.
The S-Class has always been a place for comfortable travel and relaxed working. With the new generation, the interior has fully evolved into a "third place", a refuge between the home and workplace.
The new Mercedes-Benz S-Class has become more intelligent in many areas, and the driving experience is at the next level. The loyalty rate for this model series is especially high. Around 80% of customers in Western Europe who previously drove an S-Class once again opted for a Mercedes-Benz model.
The new S-Class can be ordered from mid-September 2020 and will be in Mercedes-Benz dealerships in December 2020.
Hayley has been an automotive writer for almost a decade, and is the editor of a popular UK motoring blog, as well as writing for DDR Surrey Mercedes Specialist. She specialises in Mercedes-Benz and dreams of one day owning a Mercedes AMG A45.