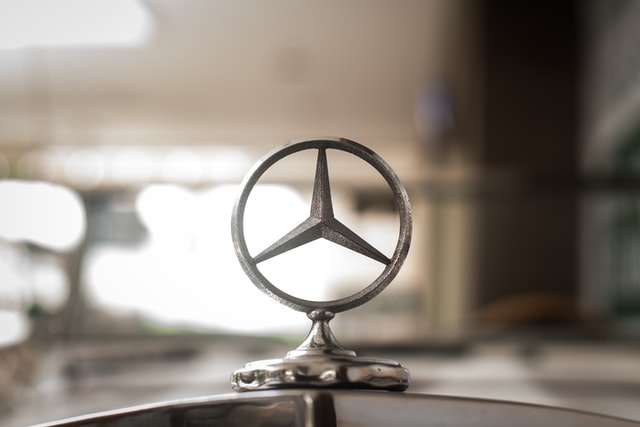 Mercedes-Benz issues a recall recently for just under a million cars globally due to a fault with the braking system. The recall affected ML, GL and R-Class vehicles built between 2004 and 2015, and is currently thought to affect 30,000 Mercedes vehicles here in the UK.
This recall comes about after it came to light that there may be faults and issues with the braking system used in up to a million cars. This issue seems to revolve around 'advanced corrosion', in which the brakes may prematurely corrode and put the brake system at risk. One harsh or emergency braking situation could lead to issues with the brake booster.
When announcing the recall, Mercedes said "We have found that in some of those vehicles, the function of the brake booster could be affected by advanced corrosion in the joint area of the housing… It might be possible for a particularly strong or hard braking manoeuvre to cause mechanical damage to the brake booster."
Continuing, Mercedes outlined the potential risk that this damage could cause – "In such a very rare case, it would not be possible to decelerate the vehicle via the service brake. This the risk of a crash or injury would be increased."
It is not currently known how many vehicles exactly may be affected in the UK. While around 30,000 were sold in the UK across the models and years, Mercedes claimed that the actual affected number should be lower, not least because not all of the vehicles are still on the road today.
Mercedes plans to treat the issue with the utmost care and precision, offering inspections of the affected part and where necessary, replacing the part completely in order to make each vehicle safe to drive again.
The recall is set to be based on an analysis made on isolated reports of issues affecting the models within the recall. They "started with the recall process immediately and are already making great progress" in finding and repairing these vehicles, and are set to continue contacting owners of the affected vehicles in the coming days.
In the meantime, Mercedes-Benz is requesting that owners do not drive the affected vehicles before they are inspected by a professional mechanic.
If your vehicle is experiencing any issues, we are on hand to help. Whether one of the recalled models or a different Mercedes vehicle completely, we can offer servicing and repairs across a number of areas, including brakes, air conditioning and more.
Get in touch with a member of our team to find out more or book your vehicle in, today.