Mercedes-Benz have revised the A-Class for the third time, and now, 15 years after it was first launched, we have a serious contender for the premium hatchback market.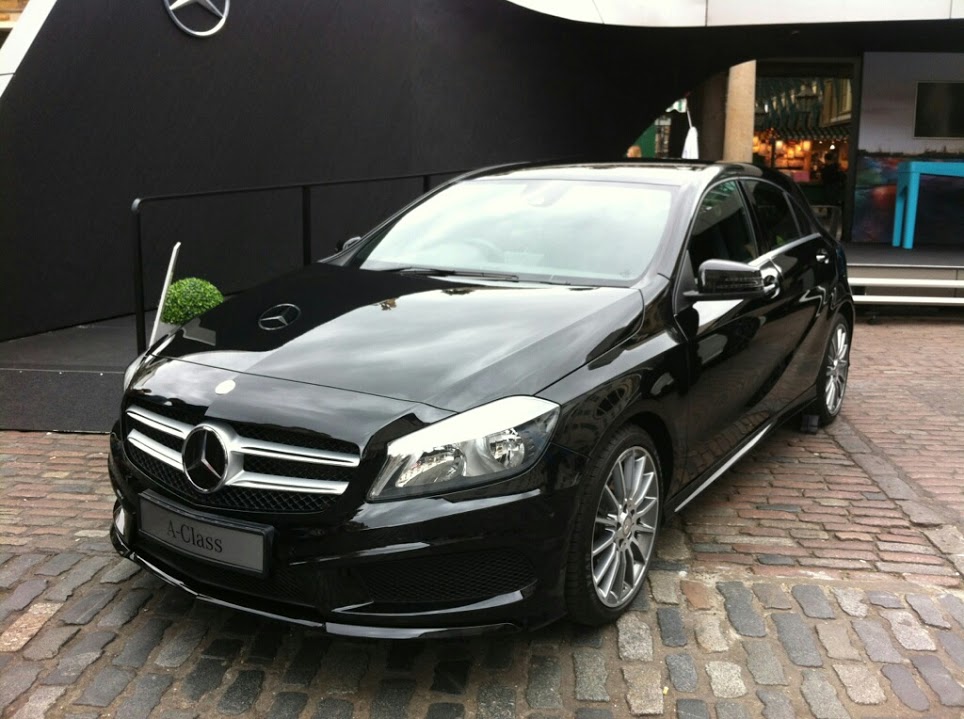 Looking sportier than ever, and with a longer length of 4.3 metres, the newest A-Class from Mercedes is easier to accept as a family car compared to the snub-nosed, smaller models of previous years.
The overall appeal of the A-Class has been massively increased along with its new look. The team behind development of the model have obviously spent a large amount of time making sure that the latest Mercedes to hit the premium hatchback market is something worthy of providing competition to its rivals brands. The styling of the car is typically Mercedes. It's lower, longer and wider than any previous A-Class. The aggressive looking headlights have turned the A-Class into a real head-turner.
The car is available with a 1.6 or a 2 litre petrol engine, or with a 1.5, 1.8 or 2.1 litre diesel engine. There is also an AMG version, which has quickly become the most popular to buy. Probably because the 2 litre TDI AMG sport can achieve 0-60 in just 6.6 seconds! Inside the A-Class is an interior that oozes quality. With sports seats and steering wheel, a 7 inch tablet which connects to the cars in-built multimedia system and controlled by the centre console making it easy to operate when driving.
Older versions of the A-Class suffered much criticism, for being too costly or not sporty enough. The latest release to the premium hatchback market though is a serious contender for the Audi A3 and best of all, it speaks unquestionable Mercedes luxury.
Looking for a car service for your Mercedes Benz A-Class? Click here to view our price list.
Hayley has been an automotive writer for almost a decade, and is the editor of a popular UK motoring blog, as well as writing for DDR Surrey Mercedes Specialist. She specialises in Mercedes-Benz and dreams of one day owning a Mercedes AMG A45.