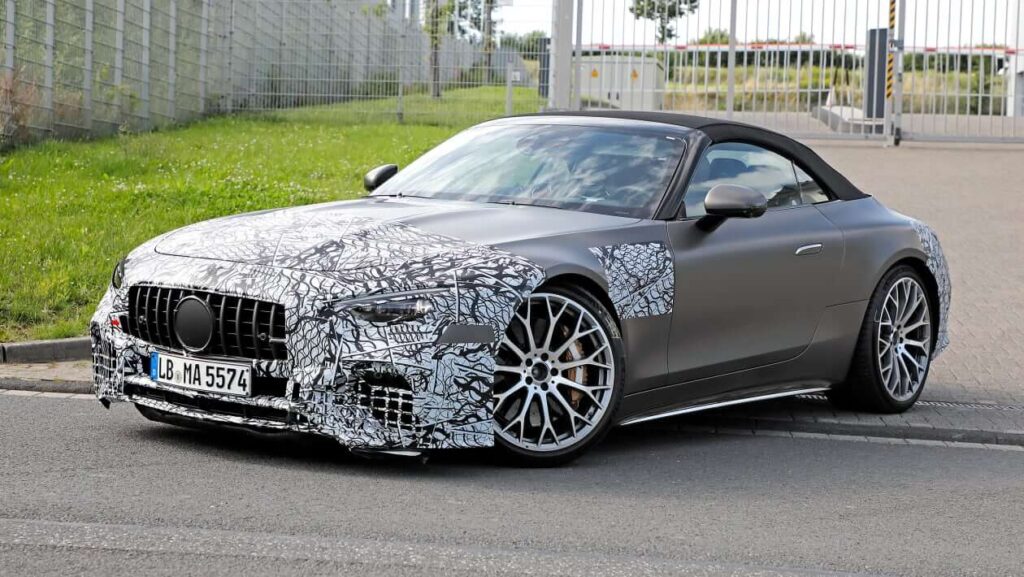 We've all come to expect style and luxury from AMG's SL range, and the latest addition is certainly no exception to the rule. For months, we've been treated to spy shots and camouflage-covered teases as to just what this sleek and stylish new design will have to offer and as we near the official release, we're seeing more of the vehicle than ever before.
With an AMG-developed chassis and a two-plus-two seating layout, this is a luxury vehicle that's ready to aim and fire at other high-luxury brands like Porsche and Aston Martin, with a design that looks ready to roll out of the next Bond film.
The new SL styling puts it well and truly at the top of Mercedes' sports car range, with its low yet sleek shaping and unique proportions. With a short wheelbase, low bonnet line and wide stance, the new SL is a bespoke and luxurious looking vehicle that any Mercedes or sports car fan can be proud to own.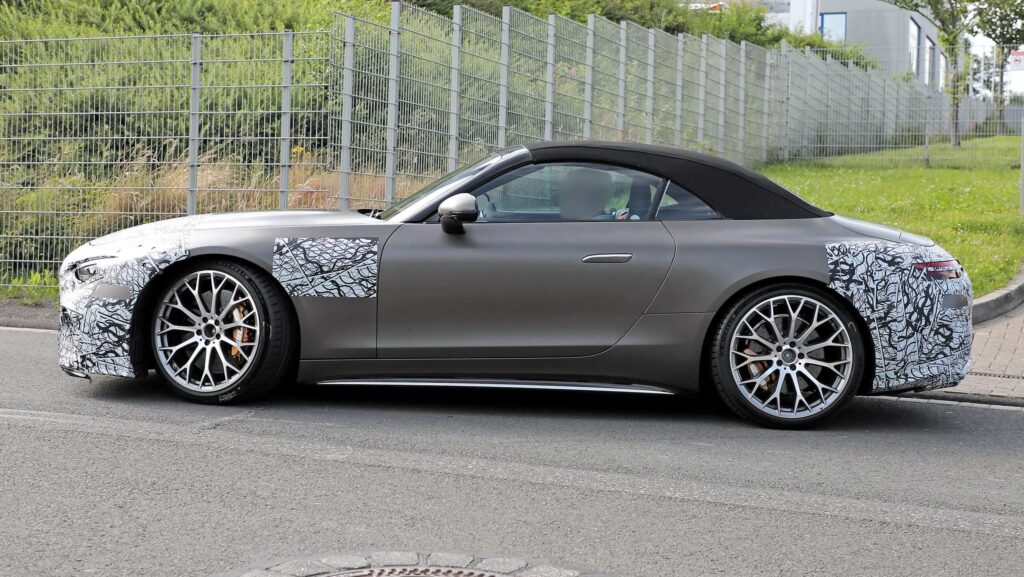 Mercedes-AMG has certainly gone all out with the aggressive details too, with the Panamericana grille looking more feisty than ever, and the slim-cut headlights only adding to the aesthetic. The SL is expected to be much like the latest GT in terms of performance and overall styling, with the new GT also expected to share the same overall chassis.
The interior of the car was announced earlier this year, with all of the luxuries you'd expect from a Mercedes-AMG vehicle in 2021. The 2+2 seating configuration features Nappa leather seats and microsuede seat covers, as well as all the tech you could need. The multi-control steering wheel and 12.3-inch digital cluster are complimented by an 11.9-inch adjustable touchscreen central console, with the latest MBUX infotainment system installed as standard.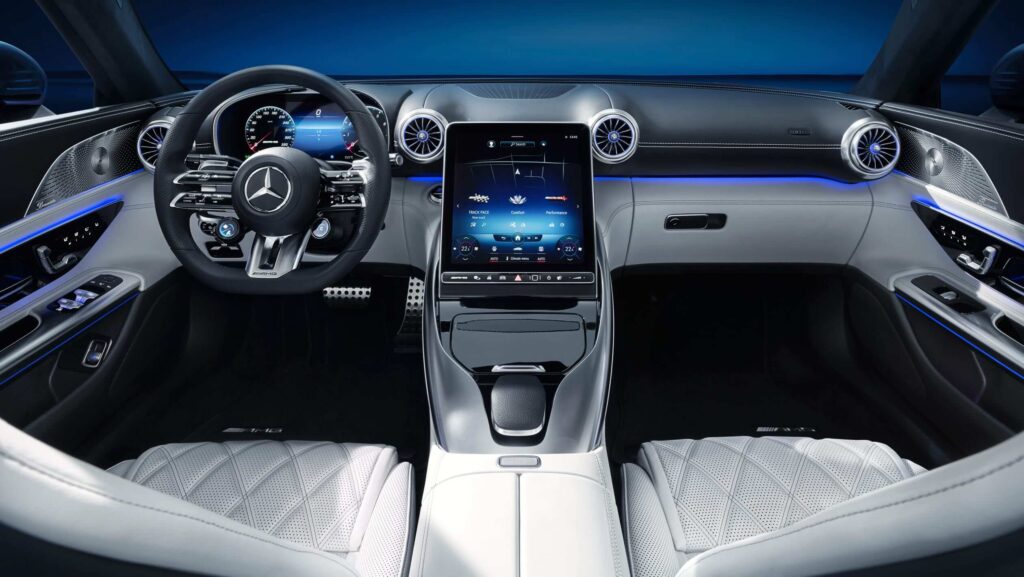 As with all SL models, you can expect different trim levels for increasing levels of luxury – the SL 43, the SL 53 and the SL 63, with a rumoured SL 73e also potentially in the pipeline. The standard model is expected to be equipped with Mercedes six-cylinder petrol engines, with a hybrid also expected to be available as an option.
The new SL is different in a huge number of ways, with many claiming that it's unlikely to share many elements with the current version. The new construction is set to be similar to the Porsche 911, with a mixed-metal structure to really add to the strength and luxury. However, the previous metal roof has been swapped out for a fabric alternative, offering a lighter and less complicated overall experience.
Whether you're excited to get your hands on the new SL when it hits the road towards the end of the year, or you're holding onto your Mercedes for a little longer, we are here to help. Get in touch with our team to book your Mercedes servicing or repairs, today.